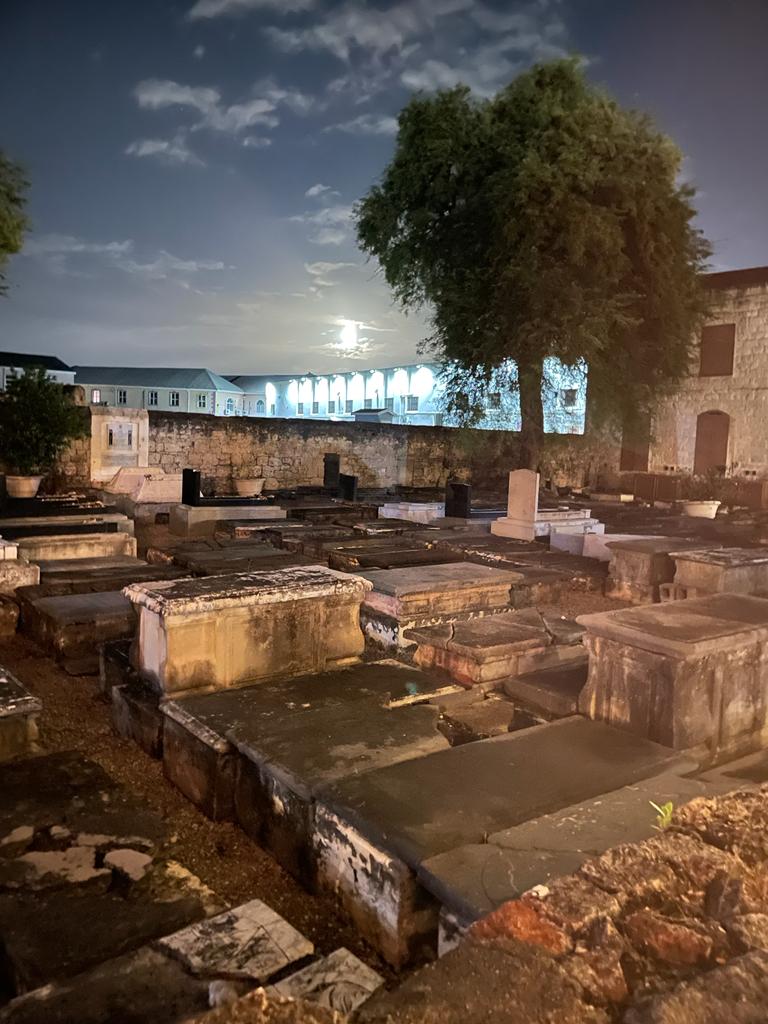 I WELCOME YOU ALL TO THE BARBADOS JEWISH COMMUNITY
I moved to Barbados in 1980 after graduating University and marrying my husband, Scott, a resident of Barbados since the age of four.  Growing up in the United States, I only attended synagogue on major holidays, but coming to Barbados brought an entirely new experience. The community here was small, yet intimately significant in all areas of Jewish life. Within a short time attending Friday night synagogue became a regular occurence. I quickly learned that the future of this tiny community relied on everyone's participation.
The Jewish spirit that brought Jewish settlers fleeing the inquisition to our shores as early as 1628 is embedded in our walls, and continues to inspire the voices of our community. It is a continuous challenge to achieve a Friday night minyan, but our small conservative community of 42 families is determined to continue our traditions and keep our Jewish spirit alive. In recent times, we have had several visiting Rabbis lead our community during the winter months, and for over 20 years Dr. Hal Blumenfeld and his family, from New York, have led our services during Rosh Hashanah and Yom Kippur.
Over the past few years, we have had the pleasure to welcome some new and young families to our community and we are finding exciting and new ways to support them as they grow and bring us fresh life and ideas.  
Like most communities, we have had to adapt to the challenges presented to us by COVID. We quickly learned to go online and hold virtual services that continue to this day along with our in person services.  Virtual services have allowed to us reach our congregants who do not reside permanently in Barbados and has broadened our ability to make a minyan. We have learned to treasure this part of our service that removes the boundaries of distance.
Our small community gathers to celebrate, Bar and Bat Mitzvahs, baby namings, weddings and funerals.  We even developed a lecture series that has helped us connect with other communities throughout the Caribbean and abroad. We are determined to continue the legacy brought to Barbados by our earliest Jewish settlers by contributing to our Island's diversity, and dedicating ourselves to the historic preservation of our rich Jewish heritage.
We invite you to experience the intimacy of our Friday night service on your next visit to Barbados, and to take a tour of our historic Nidhe Israel synagogue and museum. We invite you to show your support by becoming a friend of the Barbados Jewish community. If you are interested in becoming a part-time resident of Barbados, we are here to welcome and support you and your family as full members of our community . Together, we can ensure the continuation of Judaism for generations to come.
I encourage everyone to participate in the ongoing support of the BJC by joining our "FRIENDS OF THE BARBADOS JEWISH COMMUNITY" group. Should you be interested in full-time membership, we are thrilled to invite you to join our congregation.
B'Shalom
Sharon Oran
President